LCCI Level 1 IAS: Certifi...
LCCI Level 1 IAS: Certificate in Bookkeeping
Start Date:

13 January 2017
Duration:

May - September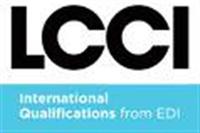 PLAN YOUR GOAL IN YOUR MIND
Courses:
1. January - April (Spring)
2. May - September (Summer)
3. October - March  (Winter)
Assessment Dates:
1. Beginning of June
2. Beginning of November
3. Beginning of April
Aims:
To enable candidates to develop:
An understanding of the basic principles underlying the recording of business transactions.

The ability to maintain the books of, and prepare final accounts for, sole traders.
Syllabus:
The Accounting Equation and the basis of double entry book-keeping.

Recording transactions through double-entry.

Balancing accounts.

Purchases/sales/returns.

The ledger: its subdivision.

Day books.

Bank facilities/methods of payment or receipt of money.

Cash book and cash discount.

Bank reconciliation.

Petty cash book and the imprest system.

Trial balance.

Adjusting for accruals and prepayments in the final accounts.

Depreciation of fixed assets.

The entries relating to bad debts.

The journal.

Capital and revenue expenditure.

Errors in the accounts and their correction.

Effect of profit (or loss) and drawings upon capital.

Trading and Profit and Loss accounts.

The Balance Sheet.

Control accounts - an introduction.
Assessment:
Candidates are assessed by a 2.5 hour paper-based examination. The examination paper consists of four questions, with at least two questions on key topics as detailed in the syllabus. Candidates must do all four questions.
The answers required will be predominantly of a quantitative nature but candidates will be expected to demonstrate their understanding of the subject at an appropriate level.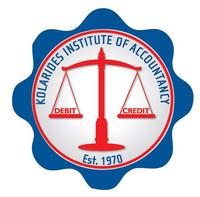 KOLARIDES INSTITUTES:
Strovolos/Lakatamia
Pera Chorio-Nisou
Latsia
Registrations:
In progress. 
Frequently Asked Questions (FAQs):
Contact:
KOLARIDES INSTITUTE 
T: +357 22670778
E: info@kolarides.com  or registrations@kolarides.com
Follow:
www.facebook.com/Kolarides.Institute