LCCI Level 2 IAS: Certifi...
LCCI Level 2 IAS: Certificate in Bookkeeping and Accounting
Start Date:

13 January 2017
Duration:

January - April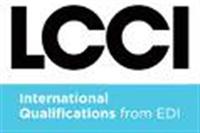 PLAN YOUR GOAL IN YOUR MIND
Aims:
Enable candidates to develop:
An understanding of the basic principles underlying the recording of business transactions.

The ability to prepare and interpret accounts for sole traders, partnerships, non-trading organisations and limited companies.
Syllabus:
Advanced aspects of the syllabus for Level 1: Bookkeeping.

Partnerships.

Limited liability companies.

Incomplete records.

Manufacturing accounts.

Stock valuation.

Non-trading organisations.

Control accounts.

Suspense accounts.

Calculation and interpretation of ratios.

Preparation, by the use of ratios, of simple financial statements.
Assessment:
Candidates are assessed by a 3 hour paper-based examination, consisting of five questions from which the candidate will need to answer any four; there are no compulsory questions. At least two questions will come from key topics as detailed in the syllabus.
The answers required will be predominantly of a quantitative nature, but candidates will be expected to demonstrate their knowledge and understanding of the syllabus topics at the appropriate level as well as their ability to analyse and interpret data. 
Courses:
1. January - April (Spring)
2. May - September (Summer)
3. October - March (Winter)
Assessment Dates:
1. Beginning of June
2. Beginning of November
3. Beginning of April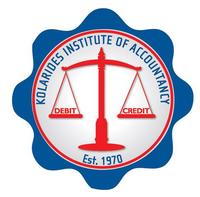 KOLARIDES INSTITUTES :
Strovolos/Lakatamia

Latsia
Registrations:
In progress.
Frequently Asked Questions (FAQs):
Please visit www.kolarides.com/faq.
Contact:
KOLARIDES INSTITUTE
T: +357 22670778
E: registrations@kolarides.com