YOUNGEST in the WORLD - L...
YOUNGEST in the WORLD - LCCI Level 3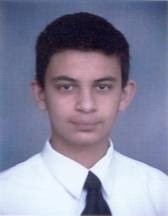 Constantinos Charalambous
2005
 
Constantinos, a 14 years-old boy is regarded as the youngest candidate in the world who succeeded within 13 months to pass all three levels of LCCI Accounting Qualifications (Level 1: Certificate in Bookkeeping, Level 2: Certificate in Bookkeeping and Accounts, Level 3: Certificate in Accounting). 
His remarkable success is a real victory and world record, when taking into consideration his age and the short period needed in order to pass his exams.
Constantinos studied at KOLARIDES INSTITUTE of ACCOUNTANCY by attending the Educational Courses in the Business-Related Qualifications division of the Institute. He obtained the LCCI Level 3: Certificate in Accounting qualification (pass with Credit) in the Examination Period 2005/Series 4.