Accreditation Status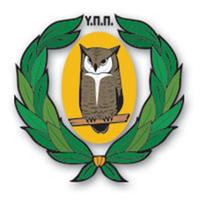 KOLARIDES INSTITUTE is a recognised Educational Institution, accredited by the Cyprus Ministry of Education & Culture.
KOLARIDES INSTITUTE is a Cypriot Institute of Private Midlle Education specialising in the delivery of Accountancy oriented courses and certificates.
The Institute is registered to the government of Cyprus as a private institute and limited liability company named 'Private Institute of Accountancy Kolarides Ltd'.
The Private Nurseries, Private Elementary Schools, Private Secondary Schools, and Private Institutes operate in accordance with provisions of the Private Schools and Institutes Laws of 1971 to 2008. No Private School or Institute is authorised to operate unless it first obtains approval from the Cyprus Ministry of Educations & Culture, following the approval of the Private Education Advisory Committee. (Check it online)
LCCI International Qualifications by EDI have certified the Institute as an approved certer for offerring LCCI International Qualification by EDI.