Founder's Welcome Message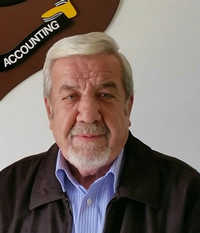 KOLARIDES INSTITUTE OF ACCOUNTANCY was founded with two objectives: the first to fill the gap in the market of academic accountancy courses during the first years of the declaration of the Republic of Cyprus and secondly to become the most successful provider of these courses in Cyprus.
Learning in the classes of the Institute is an experience of induction to the theoretical and practical principles of the accountancy science and profession.
The Institute offers many opportunities for networking with the professional sector (audit firms, accounting and bookkeeping firms, finance departments from a variety of industries in Cyprus), has 50 years of experience and expertise in preparing its students for success in their exams, and has a homely environment for its students and staff.
Eugene Kolarides
Founder/Chairman
FLCCI-Life-Fellow of London Chamber of Commerce and Industry