LCCI Level 3 IAS: Certifi...
LCCI Level 3 IAS: Certificate in Accounting
Start Date:

Beginning of October
Duration:

October - March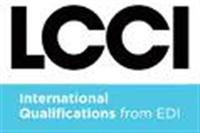 PLAN YOUR GOAL IN YOUR MIND
 Courses:
1. January - April (Spring)
2. May - September (Summer)
3. October - March (Winter)
Aims:
The aims of this qualification are to enable candidates to develop:
An understanding of the basic principles underlying the recording of business transactions.

The ability to prepare and interpret accounts for sole traders, partnerships, non-trading organisations, limited companies and groups of companies in accordance with basic accounting conventions and current accounting practice.

The ability to apply the principles of decision making

 

Our international LCCI Level 3 Certificate in Accounting helps learners build on their ability to prepare and interpret accounts for different types of businesses, in accordance with basic accounting conventions and current UK accounting practice. It also develops students' ability to apply the key principles in decision making. This qualification is suitable for those working or intending to work in advanced accounting roles with a high level of autonomy

 
 Syllabus:
Please note that International Accounting Standards (IAS) replaced the Old Standard.
The Financial Accounting Function
Types of Business Organizations
How Financial Statments Contribute Towards Meeting
The needs of Different Stakeholders and users
Introduction to Ethical Behaviour in Accounting Practies
Account for Inventory
Account for Tangible and Intangible Non-Current Assets
Account for Depreciation
The Preparation of the Extended Trial Balance
Parnerships
Limited Liavility Companies
Accounting for Groups of Companies
Preparation of Accounting Records from Incomplete Records
The Calculation and Intepretation of Accounting Ratios
Budgets
Short-Term Decision Making
Long-Term Decision Making
 
Assessment:
Candidates are assessed by a 3 hour paper-based examination, consisting of five questions from which the candidate will need to answer all five questions; the examination will consist of 100 marks. Candidate will be graded: Pass/ Merit/ Distinction or Fail.
Exams Series:
January

March

April

June

July

September

November

December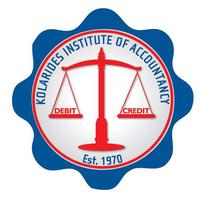 KOLARIDES INSTITUTES:
Strovolos/Lakatamia

Pera Chorio-Nisou
Registrations:
In progress. 
Frequently Asked Questions (FAQs):
Please visit www.kolarides.com/faq.
Contact:
KOLARIDES INSTITUTE 
T: +357 22670778