Pancyprian Exams: Account...
Pancyprian Exams: Accounting
Start Date:

Beginning of September
Duration:

9 months (September- May)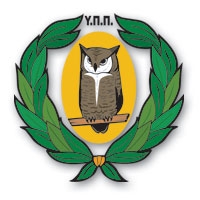 PLAN YOUR GOAL IN YOUR MIND
Courses:
Accounting is an elective course that candidates can choose for the economic cycle of the universities of Greece, Cyprus Technology Institutes' (ATI) computer branch, the University of Cyprus etc.
During teaching the course particular emphasis is given on:
The solutions of previous years' Pancyprian exam papers.

The solutions of previous years' Lyceum exam papers.
Next Assessment:
June 2016. The examination usually takes place during the first ten days of June.
Aims:
The aims of this preparation are to enable candidates to have:
A full understanding of the syllabus of the Pacyprian Exams in Accounting. This will be achieved by resolving all possible questions and queries and by simultaneously covering any gaps that might arise during the studies.
Excellent preparation for success in the Pancyprian Exams in Accounting.
Syllabus:
Depreciation - Disposal of an asset

Partnerships Accounts

Final Accounts, Capital and Current Accounts of Partners

Goodwill, Revaluation of Assets

Admission and Retirement of a Partner

Dissolution of a partnership

Manufacturing Accounts

Public Limited Companies

Issue of Shares, Oversubscriptions, Calls in Arrears, Calls in Advance

Issue of Debentures

Final Accounts

Purchase of a Business by a Limited Company

Accounting Ratios

Branch Accounts
Assessment:
Candidates are tested through a 3-hour paper-based examination. The examination paper consists of five questions. Candidates must do all five questions.
The answers required are expected to be clearly formulated and any workings/calculations made must be evident in writing.
Prerequisites:
LCCI Level 1: Certificate in Bookkeeping

LCCI Level 2: Certificate in Bookkeeping and Accounts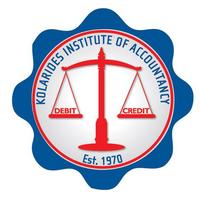 KOLARIDES INSTITUTES: 
Strovolos/ Lakatamia 

Pera Chorio-Nisou

 

Days and Times:

Classes will take place once a week (the days of tutorials will be tailored according to course demand):  two(2)-hour tutorials (exact tutorial times will be tailored to course demand).

 

Registrations:

In progress.

It is the Institute's policy that the maximum number of candidates in each room does not exceed 14 people; thus ensuring the quality of participation in the desired level.

 

Frequently Asked Questions (FAQs):

Please visit www.kolarides.com/faq

 

Contact:

KOLARIDES INSTITUTE 

T: +357 22670778