EXAM - April - LCCI International Qualifications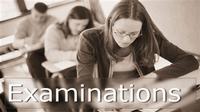 KOLARIDES INSTITUTE announces:
Examination for LCCI International Qualifications:
Level 1: Certificate in Bookkeeping
Level 2: Certificate in Bookkeeping and Accounting
Level 3: Certificate in Accounting
The deadline for registering is 6 weeks before the exam's date.
Candidates must take to the examination their entry slip as well as the same ID number that they declare at the time of registration.
Candidates will not be allowed to take the examination without photographic identification.
The results of the exams are expected around the end of June.
Administration & Communications
KOLARIDES INSTITUTE 
| | |
| --- | --- |
| Month: | |
| Time Condition: | |
| End Date: | |
| End Time: | |
| Location: | |
| Entrance Fee: | |
| Organised By: | |
| Sponsors: | |